LEVAN JISHKARIANI 🇬🇪


"Social structures, rules, laws, educational measures, restrictions, dogmas, systems were the starting point for my research. As well as questioning myself what influence this topic has on me and thus also on my works.
Which social rules have shaped me, which ones have I adapted to?
What changes us? Do we want to form ourselves? What if we do not want to adapt? The transformation of thought into the material; how is it reflected in the work? To what extent was it inspired by the language of form, the choice of things, or the self-process of the work?
The hardness of the stone, the function of the stone, the places of connection, transitions, surfaces of matter, inner and outer, soft and hard, meeting points on human bodies. And again the return to the jewellery, wearing body as the basic form. The pieces are supposed to adapt. They should become a part of the body - a body part. Disturbing or cozy feelings arise."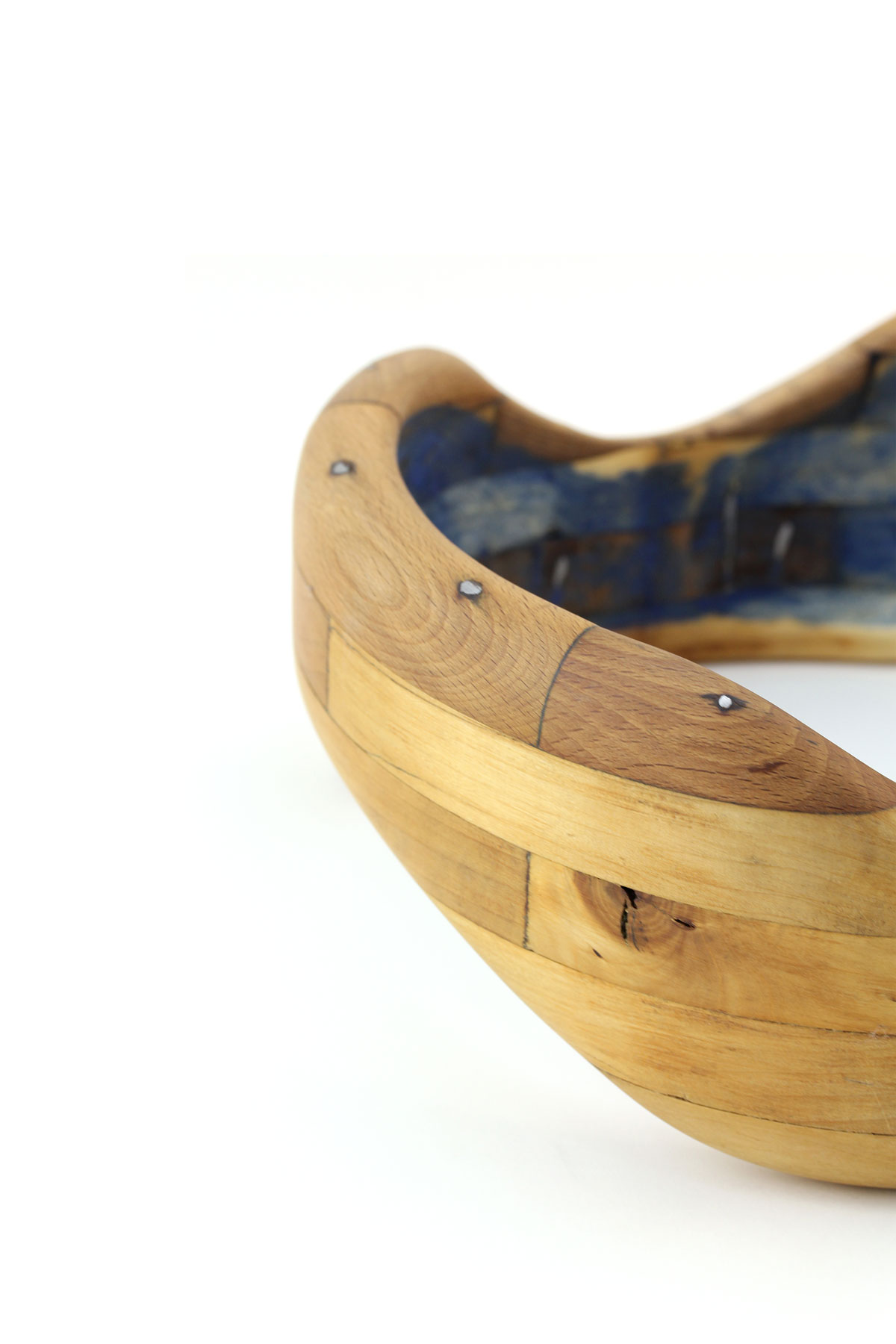 ︎ NO TITLE ︎FROM SERIES: RULER ︎Necklace
beech wood, lapis lazuli powder, steel
22 x 22 x 10 cm



︎ NO TITLE ︎FROM SERIES: RULER ︎Necklace
boulder opal, fimo, steel, mahogani wood
23 x 30 x 7 cm


︎ NO TITLE ︎FROM SERIES: RULER ︎Necklace
beech wood, green jade, steel
22 x 20 x 15 cm


©️2020, Levan Jishkariani, All rights reserved


︎︎